Who We Are- Radio Division

pHIL kREBS
RADIO NETWORK DIVISION DIRECTOR

Phil joined the Utah Communication Authority as the Radio Network Division Director in August of 2022. Phil started his career when he was 14 years old volunteering at the local computer shop in Kaysville, UT where he still lives today. Since then, he has built a unique combination of leadership, engineering, and IT background with 17 years of experience in the defense handheld radio business. Phil has traveled the world designing and implementing radio and network systems to address communications needs for the US DoD and other world governments. Phil has proved himself as a leader and innovator in business. He was selected to lead a team of Product Managers where his team defined roadmaps and lead projects that improved product capabilities for situational awareness and safety of military personnel. Phil is dedicated to bringing the same level of dedication and skill to UCA's stakeholders and public safety agencies.

Dan Dialogue
ASSISTANT RADIO NETWORK DIVISION DIRECTOR

Dan is a Journeyman RF Technician with over 27-years in the communications industry. He attended ITT Technical Institute which influenced his decision to pursue a career in the Radio industry. A Utah native, he has assisted in creating and building large-scale communication and data systems for companies such as Kennecott Utah Copper and Snowbird Ski Resort. He has also been influential in the design and implementation of systems outside of Utah at Newmont Mining Company and Barrick Gold in Nevada. He is a strong project leader with the knowledge and skills necessary to successfully complete every project he is assigned and is willing to work, day or night to do so. Dan is currently the Assistant Radio Network Division Director at Utah Communications Authority. With technology continually changing and improving, Dan is ready for the challenges and new concepts that the future of the Radio industry will bring.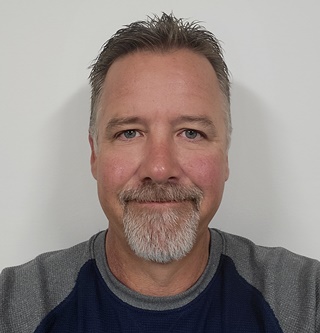 TRAVIS SYLVESTER
RADIO PROJECT MANAGER

Travis started his career in radio communications in 1993 as an installer for the State of Utah's Salt Lake Radio Shop. He then worked as a bench technician where he repaired and certified police radar and laser equipment, mobile and portable radio equipment, video recording equipment, and mobile data radio networks. Travis worked as the lead bench technician at the Radio Shop where he was responsible for all repairs, conventional radio programming, inventories, and day-to-day customer service and repair operations. Travis then went into project management and planning where he spent time planning new communication sites and expanding the public safety radio coverage within the state of Utah. He also assisted local, state, and Federal agencies with their communication and networking needs. Travis then worked as the Radio Division Director for UCA from 2017 through the fall of 2020, when he retired after 30 years of dedicated service to the State of Utah and UCA. After taking a year off, and in his words, "catching all of the fish in the state, twice" he accepted the role of Radio Project Manager with UCA and is "looking forward to building out and expanding the radio coverage throughout the state." Travis loves anything that is outdoors, he is an avid fisherman and is a "trout artist" in his spare time.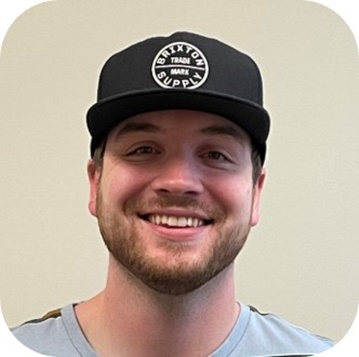 TAYLOR CARROLL
SUPPLY CHAIN/PURCHASING MANAGER

Taylor Carroll has 8+ years of experience in Supply Chain between various industries. He is currently a Senior at Utah Valley University and is pursuing a BS in Technology Management. Taylor is a certified Lean Six Sigma Green Belt and is constantly looking for ways to eliminate waste and improve efficiencies within the supply chain. Outside of work Taylor is an avid Jazz fan and enjoys hiking, camping, and being outdoors with his family.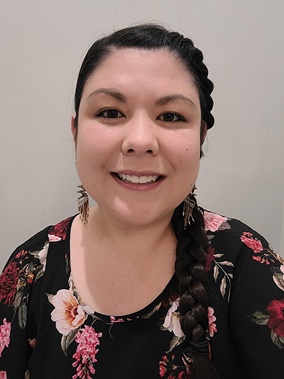 kIERSTIN mARTINEZ
RESOURCE COORDINATOR MANAGER

Kierstin joined Utah Communications Authority as our Resource Coordination Manager in July 2022. She was awarded her Master of Business Administration and Master of Science in Business Analytics from the University of Utah in May 2022. She became a strong proponent for equitable access to resources and services during her formative years, and later received her Master of Public Health in December 2016. Although beginning her career in public health, she is excited to serve another branch of the public through public safety. She is eager to support UCA's mission and apply her expertise to ensure Utah's first responders and citizens stay connected. You will find Kierstin enjoying the beautiful outdoors when off duty. She enjoys riding jet skis, white water rafting, participating in recreational shooting, attending local events, and singing with the crowds at country concerts.
Eric Stradal
RESOURCE FLEET MAINTENANCE COORDINATOR

Bio coming soon.
CARL BOHLING
NETWORK ENGINEER

Bio coming soon.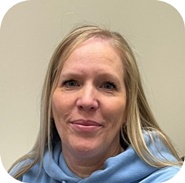 JANA GUNNELL
FREQ. LICENSING TECH/WAREHOUSE ASSISTANT

Jana Gunnell graduated from Utah State University in 1999 with a Business Degree. After graduating, she moved to Salt Lake City where she began her career with the State of Utah. Her first State job was with the Department of Air Quality. A short six months later she accepted a position with the State Radio Shop. In 2014 the State Radio Shop and Utah Communications Agency Network (UCAN) merged and became Utah Communications Authority. Today Jana works in UCA's Accounting Department where she works with accounts payable. For the last 21, years she has loved working and supporting Public Safety Communications.
TECHNICIANS:


Curtis Benjamin
Curtis became interested in radio and electronics during high school in his home state of Michigan. He afterward obtained an Amateur Radio License, attended ITT Technical Institute for Electronics Engineering Technology and served as an Electronics Technician in the US Navy. After his term in the Navy, he worked for BF Goodrich Aerospace on aircraft collision warning products. Curtis then worked as a Radio Technician for the Michigan State Police and Michigan's Public Safety Communications System for 20 years before moving to the beautiful state of Utah. He's now happy to serve as one of the Radio Technicians for UCA.

Jeremy White
Jeremy started at a very young age (much to his parent's dismay) taking things apart to see how they worked, which developed into the love of fixing (any)things. In high school, he spent as much time in the metal welding, fabrication, and woodworking shops as the teachers would allow. Jeremy then went to Idaho State University and earned an Associate's degree in Diesel mechanics, and Engine Power Generation. In 1993 he started fixing generators, engines, pressure washers, and motor homes professionally for Petersen Electric. He spent a short time with C.W. Silver repairing welders and generators and discovered that he would much rather use the welder to build something new, than to repair something broken. In 1995 he worked for EC Power Systems on large engine driven equipment and generators made by John Deere, Ford, and Kubota industrial engines. In 1999 he worked for Jeff Petersen Generator and 4x4 Service on the previously mentioned engines as well as vehicle modifications professionally now instead of just for a hobby. Seeking financial stability, Jeremy started working for UCAN in 2005, doing all the things that he loves to do, as a career. He gets to learn new things, plus, fix everything that helps keep the "System" going.

Jim Fresh
James Fresh a.k.a. Jim started his career in 2001 as an apprentice electrician working for a large electrical contractor. He completed the apprenticeship program and passed the Utah State Journeyman examination in 2008. Jim has been a part of many projects throughout the state of Utah including hospitals, office buildings, airports, schools, manufacturing facilities, warehouse buildings, and distribution centers. James has been in the electrical and electronics field since 1994 working in the 12-volt industry for the car audio industry.
In his spare time, he enjoys spending time outdoors riding motorcycles, playing golf, cooking, target shooting, trail running, and mountain biking in the mountains above Ogden Utah.

Wayne Diamond
Wayne started in two-way radio communications right out of high school in 1981. He graduated from night school in electronics from Salt Lake Community College and passed his FCC general class license. He then worked for UCS Radio for 28 years and was in charge of Kennecott copper and several mines in Nevada's radio system. Wayne then took a job at UCAN which is now UCA in 2010. Wayne has a total of 38 years of service in Radio and microwave. He loves the outdoors, exercising, and working on sites in the mountains.

Michael Bright
Michael graduated from Salt Lake Community College with a degree in electronics. He spent 4 years working on repairing home audio/video equipment before he started with the state. Working for the state, Michael spent a couple of years in vehicle install bay and a year on the bench repairing radios. After that he was a field tech working out of the Ogden shop for 15 years.

Dakota Jackman
Dakota is a technician for UCA out of Salt Lake. He is a graduate from USU with a bachelor's degree. He's an avid outdoorsman and enjoys what nature has to offer. He hopes to learn lots over the years from the great people at UCA.

Mike Lindquist
Mike's radio experience started in junior high school when he bought a CB radio for $5.00 at the swap meet to talk to his friend who lived across town. He upgraded over the years and became interested in how the radio worked. By 12th grade he earned his amateur radio license, was making his own antennas, and repairing/modifying radios for his friends usually without schematics.
A couple years later Mike started working at a CB radio shop part-time while working at Standard Supply Electronics full time. He eventually moved on to Sound Warehouse doing sales and installation of automotive audio/video and security systems. With the birth of his first son coming he decided to look for a long-term career.
Mike applied for a position at the ITS radio shop doing equipment installation in UHP vehicles. A little over 6 years later he expanded his role to become a radar technician and then after a few more years, he became a radio technician.
ITS merged with UCAN in 2014 when he took a field tech position shortly after. He replaced a technician that was retiring and trained with him with a focus on the Motorola Gold Elite dispatch consoles.
He learned the detailed workings of the UCAN system over the next couple years working closely with one of the senior technicians that helped put the system together.

Trevor Pollock
Trevor Pollock works for UCA as a Microwave/Radio Field Technician primarily covering the area of Southwest Utah. He has worked for UCA and the State of Utah for over 20 years working out of the radio shop in Cedar City. He has been responsible for the design, installation and maintenance of many of the radio sites in southwest Utah as well as the main point of contact for many the dispatch centers in the region. Prior to working for the State of Utah he worked for a private technology company, spent several years as a seasonal employee of the US Forest service doing wildland fire fighting and timber contracting, and graduated from college with a BS in Electronic Engineering and a BA in Spanish Literature.

Scott Stewart
Scott Stewart has over 25 years of HVAC experience with several licenses and certifications. He graduated from Hillcrest High school, where he competed in Vocational Industrial Clubs of America and placed 2nd in the state of Utah in auto mechanics. He then graduated from Salt Lake Community College in HVAC. Scott and his brother also owned and operated a heating and air conditioning business for several years in the Salt Lake valley. Scott moved to the Uinta Basin and worked for a local telecommunications co-op company for 15 years. During this time, he completed several different tasks from repairing HVAC and generators, installing wireless communication equipment on the ground and towers, and upgrading and maintaining the newest technologies.
Scott recently relocated to Southern Utah to enjoy the warm weather. He loves spending time with his family and being outdoors.

Matthew Burch
Bio coming soon.
Mike Christensen
Bio coming soon.

Chase Mansfield
Chase was introduced to radio electronics by his grandpa and earned his general class amateur radio license at 11. Chase enlisted in the United States Marine Corps as a Field Radio Operator/Maintainer and served a combat tour in Afghanistan. After his honorable discharge from the Marines Chase married Alys and they moved to Salt Lake City. He worked as a field technician at a small LMR shop for two years before joining the crew at UCA. Chase loves the outdoors, RF electronics, hiking, climbing, and camping.

Brennan Bullock
Bio coming soon.
RADIO DIVISION